Vegan Chocolate Peanut Butter Smoothie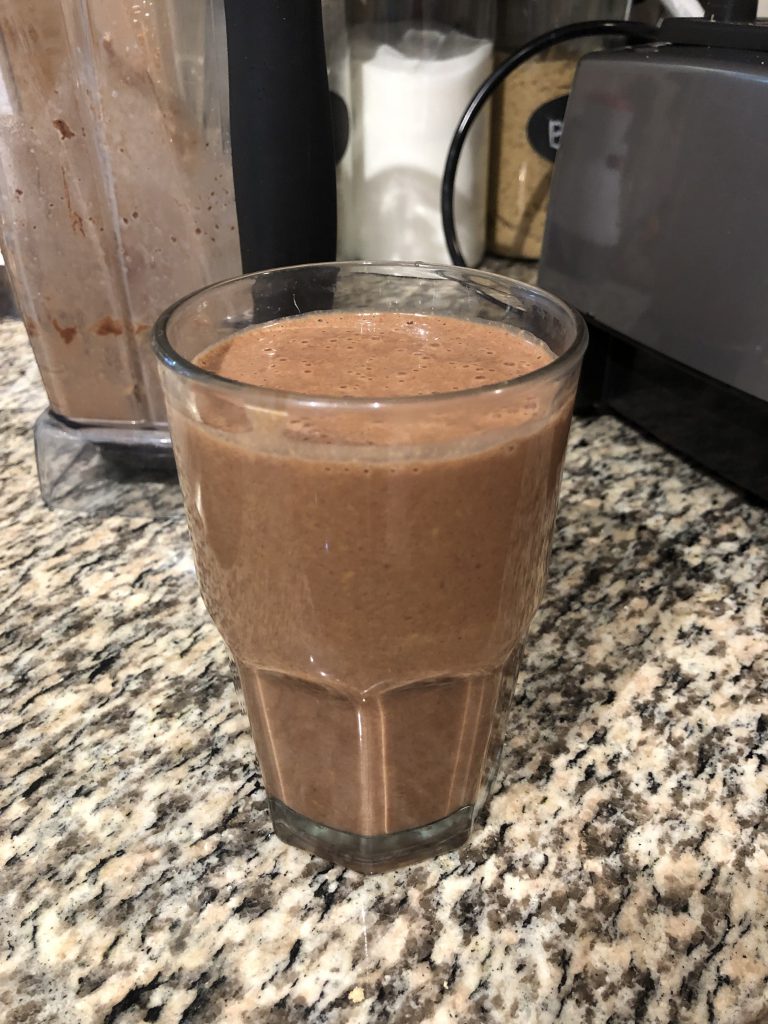 Looking for a good, healthy breakfast or meal? Look no further! This smoothie is vegan, full of protein, and has no white refined sugar in it. All natural my friends!
Did you know that cacao powder helps to improve blood circulation? I learned this from Dr. Li in his book called, "Eat To Beat Disease".
Cacao is also full of magnesium and potassium. I don't drink coffee but when I have this drink, it wakes me up. I feel good after drinking this.
I usually buy my cacao powder at Costco or Trader Joe's. You can also get it online but the two places previously mentioned give you the best bang for your buck.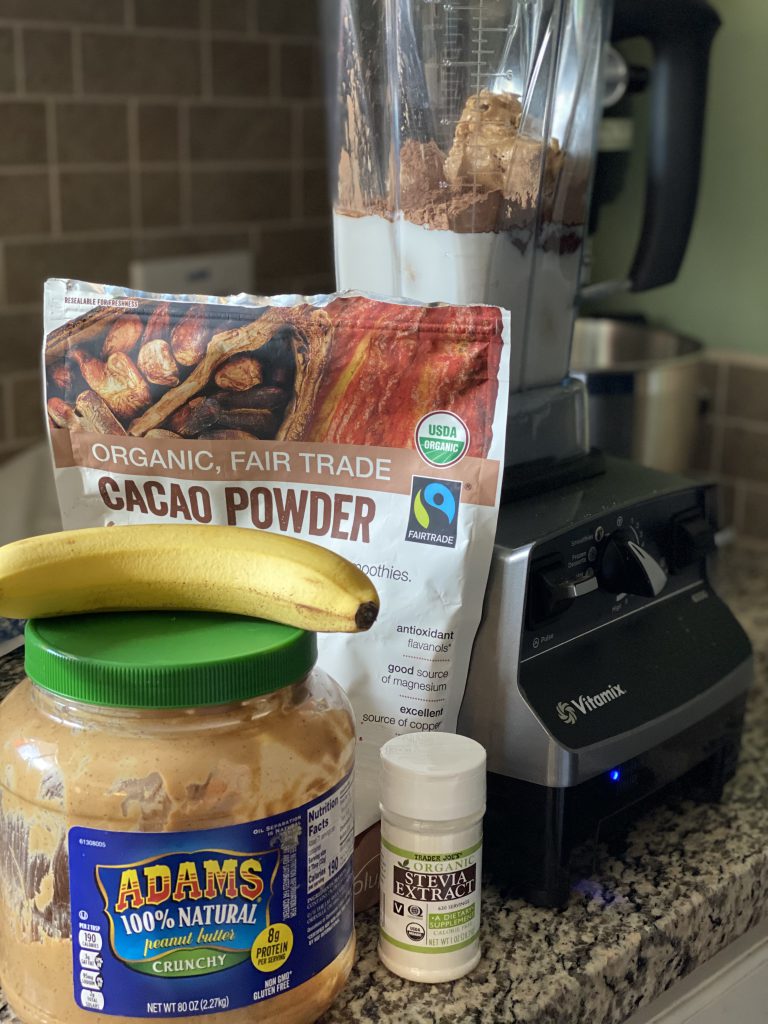 I also like to use the natural peanut butter. The kind that just has peanuts and salt. I use the tiny scoop of Stevia Extract from Trader Joe's. Try not to get the stevia that has maltodextrin it. I read about maltodextrin and it raises your blood sugar level higher than sugar does. Maltodextrin is used as a filler. Now, I realize I make dessert and cakes with sugar. However, if I'm going to have dessert, I eat a good quality one. It has to be worth the calories in my book. Otherwise, I generally eat healthy meals. 🙂
I use a Vitamix for this. I'm sure Blendtec or other blenders will do the job too.
When I freeze my bananas, I take them out of the banana peel first, then I place the bananas in a freezer bag. It's so much easier to pull out a frozen banana without the peel on it and dump it right in your blender.
My toddler LOVES these smoothies!!! I hope you do too!
Enjoy!
Heather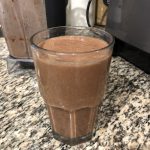 Print Recipe
Vegan Chocolate Peanut Butter Banana Smoothie
Servings: 1
Ingredients
1 frozen banana
1 cup almond milk or coconut almond milk
2½ Tbsp unsweetened cacao powder
2 Tbsp peanut butter I prefer the natural kind-just peanuts and salt.
1-2 scoops Stevia Extract according to taste
Instructions
Place all the ingredients in your blender. Blend until smooth.
Notes
If coconut almond milk is available, it makes it an extra special treat. Perhaps it's because it reminds me of a healthy Almond Joy Bar. 😋